The event start time filter allows you to narrow down the events based on their start time. You can set specific time parameters to filter the events according to your preferences.
For example, if you set the filter to "+1 hour" the program will display only the events that are starting within the next hour. Similarly, you can choose other time options such as "+3 hours," "+6 hours," "+12 hours," "+24 hours," or "+48 hours" to filter events accordingly.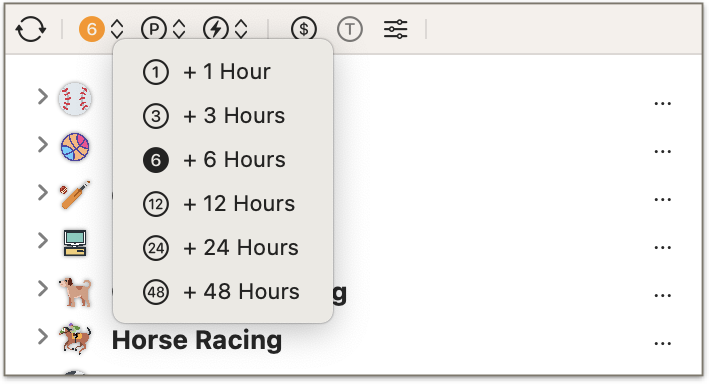 This feature helps you focus on events that are about to start within your desired time frame, allowing you to efficiently plan and strategies your trading activities based on upcoming events.