The money filter provides a means to set a threshold for filtering out markets with low liquidity. This filter helps you identify markets where the deposited money falls below a certain threshold, allowing you to assess the availability of fair betting prices.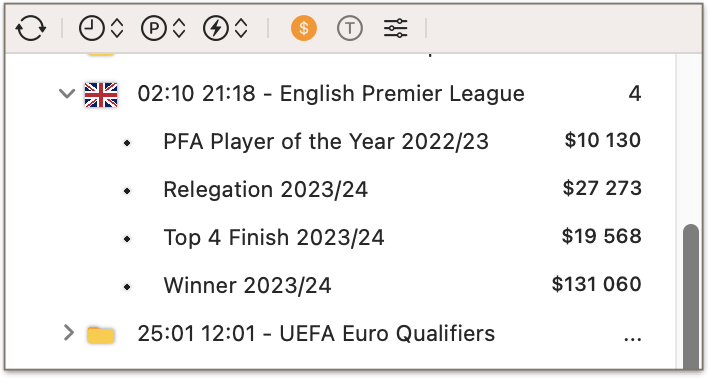 For example, if a market has less than $1,000 of deposited money, it may be challenging to find and accept bets at fair prices within that market. In contrast, markets with a higher volume of money, such as around $10,000, are likely to offer more favourable conditions for betting without encountering such difficulties.

By utilising the money filter and setting an appropriate threshold, you can focus on markets with a desired level of liquidity, ensuring a better trading experience and increased opportunities for fair price acceptance.
Please note that the specific threshold amounts can be adjusted based on your preferences and the requirements of your trading strategy.