After a successful authorisation, the program will launch a window displaying a list of market types. Upon selecting a market type, you will be presented with a list of events within that category. Once you choose a specific event, the window will then show a list of markets associated with that event. This hierarchical structure allows you to navigate and select the desired market for trading on the sports markets effectively.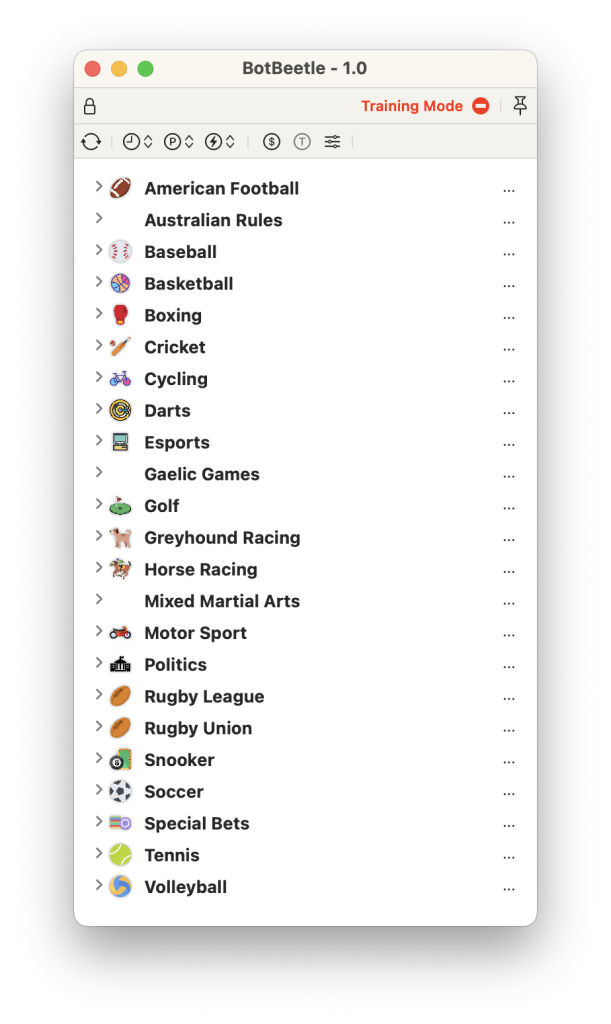 By default, when you initially launch the program, it will be in Training mode. In this mode, the program receives real-time price data from the market but does not place actual bets. Orders are not sent to the exchange. The program simulates the interaction with bets as if they were accepted by the exchange.
Additionally, when you first start the program, all filters for events and betting markets are disabled by default. Let's explore how you can utilise filtering to avoid unnecessary information and configure the program to receive only the necessary data.