Before logging in, please ensure that you select your jurisdiction, which refers to the region from which your account is registered.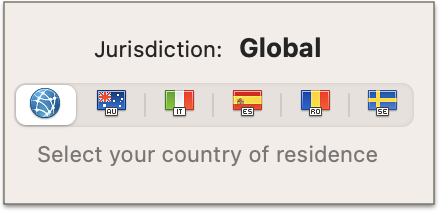 Authorisation can be done either through the program interface or through the web interface using the built-in browser.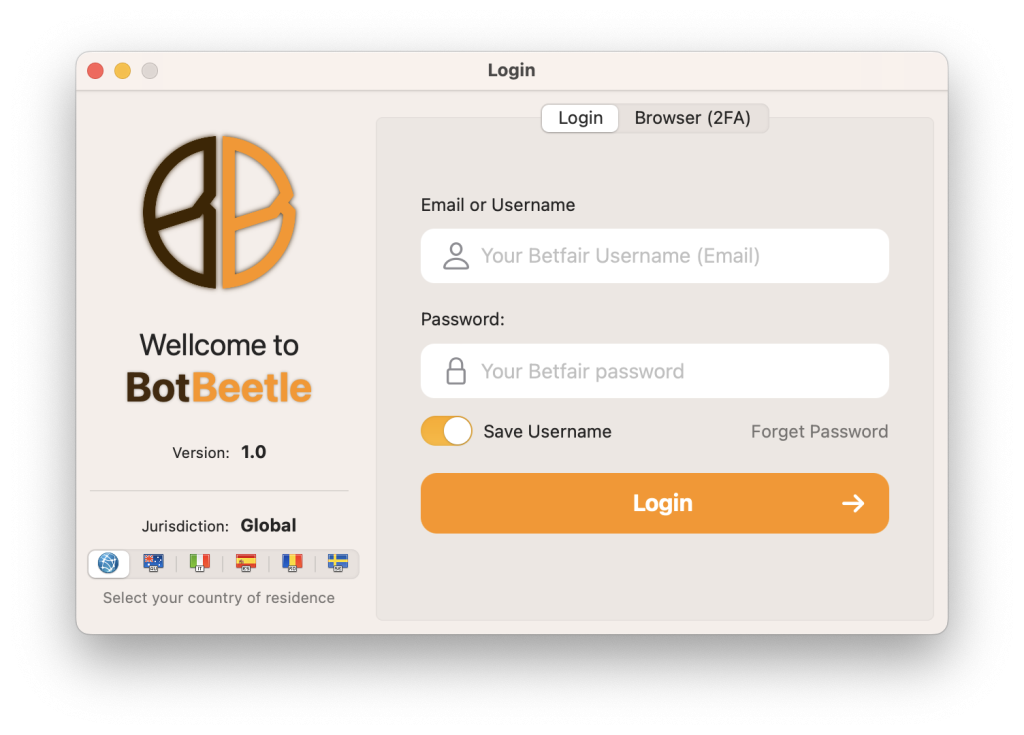 However, if 2-Step Security is enabled for your account, authorisation can only be done through the web interface.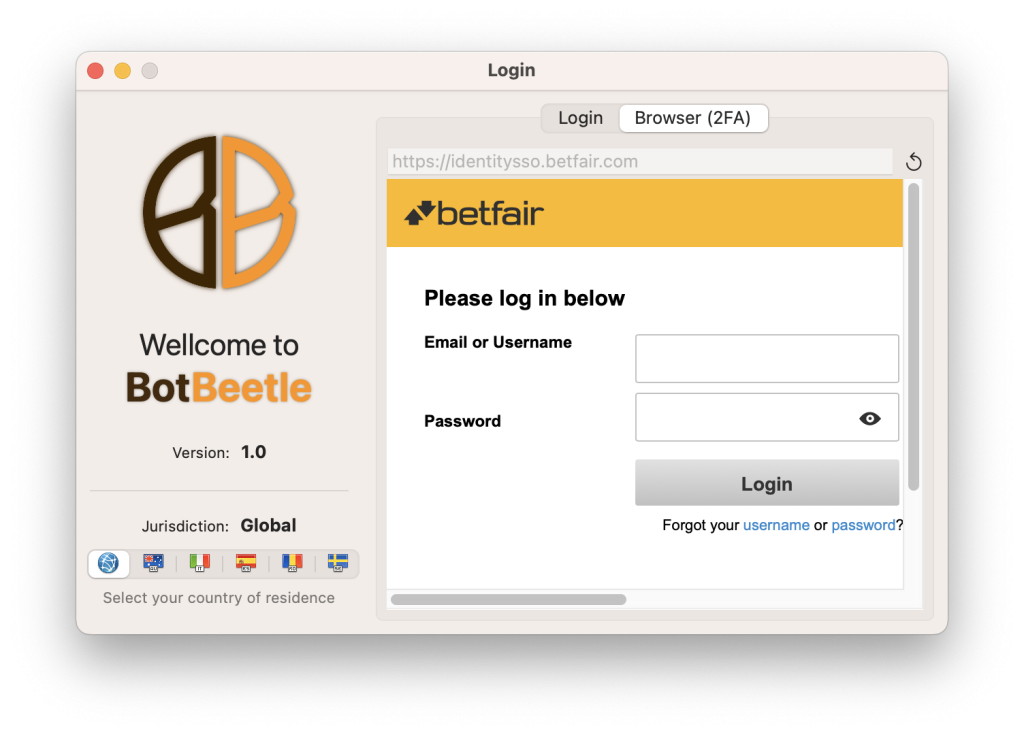 If you are in a country where the betfair.com site is blocked, you may encounter an error. In such cases, it is recommended to use a Virtual Private Network (VPN) to bypass the restrictions and access the site. By using a VPN, you can establish a secure connection to a server located in a different country, allowing you to access betfair.com and use the BotBeetle program without any issues.