If a bet is matched, it will be displayed in the right section of the betting panel. This section shows the matched bets that have been successfully executed in the market.
When a bet is matched, cash-out button will appear in the corresponding price section, providing an option to cash out or withdraw money from the market. This is achieved by placing an opposing bet that will offset your financial liability across the different sections of the market, effectively equalising your position.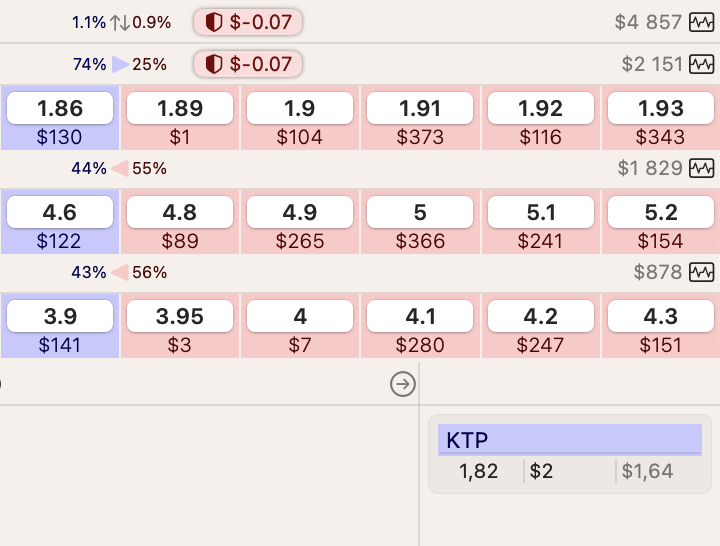 By clicking the cash-out button, the program will automatically calculate the appropriate opposing bet size and price based on the current market conditions. This ensures that your financial exposure is evenly distributed.